Interviews with Workshop Chairs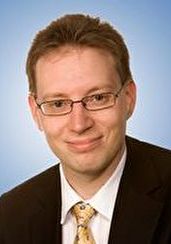 Steffen Becker
University of Stuttgart,
Germany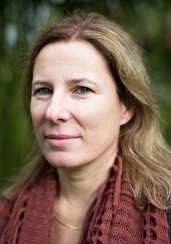 Patricia Lago
Vrije Universiteit Amsterdam,
The Netherlands
Workshops can come in many different flavors (from my experience). How would the perfect workshop look like from your point of view?
Answer: The perfect workshop addresses a novel and important topic from research, industry or society. It should foster discussions and exchange. It might even be directed towards providing a concrete result like a summary paper, a sketch of a review agenda, etc.
In recent years, Workshops tend to be like mini-conferences with relatively long papers, presentations but only few free space for discussions? Which kind of workshop format would you like to see/prefer and which kind of format rather not?
Answer: As mentioned above, this kind of workshop is not desirable. We prefer workshops which encourage interaction and discussion. Papers and presentations might be part of the workshop to get an overview on a topic first. But they should be limited in time and/or size. We prefer interactions with group discussions using brain storming techniques like white boards, flipcharts, mindmaps, etc.
Given that ESEC/FSE attracts many researchers and has a broad range of topics, the same could hold for workshop proposals. In case you need to rule out some of them, what are criteria used to distinguish between "good" (i.e., accepted) and "not so good" (i.e., rejected) proposals?
Answer: In our opinion, the topic of the workshop is of minor interest, given that the workshop applicants provide good evidence that their workshop will be interesting and attract a large number of attendees. We will judge workshop proposals based on the soundness of the format, good ideas on interactive elements, a reasonable PC in case reviews are planned, prior experience in executing workshops, etc.
Are there any topics that you would like to see especially as a workshop proposal? And why?
Answer: I think if we would propose a topic here, this would be biased by our own research interests. However, we prefer topics of recent relevance in emerging areas which still require discussion and exchange among the attendees.
Final question: Can you provide us with some insights of your work as PC chairs? How much time does it take and how do you split up work?
Answer: So far we did most of the work jointly, like preparing the Call for Workshops, publishing it on the web, advertising it, etc. We assume when judging incoming proposals, we will have to split according to expertise. Being workshop chair is not a major task timewise, other chairs most likely will be spending more time on their tasks. The main effort goes into judging and discussing the proposals later which might take a couple of days or weeks. We hope to have a fair and balanced outcome in the end.